Non-Stick Coatings for Bakeware
CCC was the first company in the world to provide bakeware manufacturers with pre-coated non-stick metal and has continued to lead the market for over 30 years in developing new systems providing choice and performance at the right price points.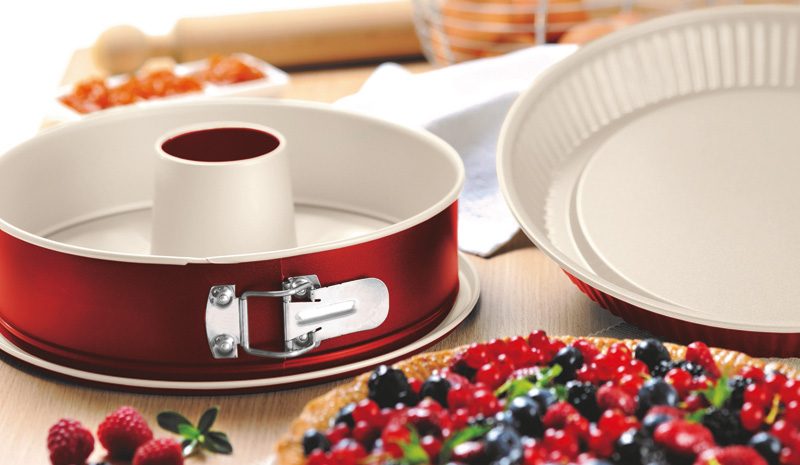 Domestic Bakeware
Our coatings are designed to withstand high temperatures, repeated usage and the impact of strenuous cleaning methods.
Such excellent product performance is due to on-going research and development, both in-house and with our supply partners.
We can then customise your selection through the use of colours & prints to provide aesthetic appeal and product differentiation.
Our final specification will be bespoke and tailored to meet your exact requirements.
Industrial Bakeware
Using PTFE, PFA and FEP fluoropolymers, CCC has developed a range of coating specifications designed to provide cost-effective performance for industrial bakeware & catering forms. Particularly suitable for re-bake trays at point of sale locations such as supermarkets and bakeries.
Metal substrates are typically Aluminium up to 1.70mm and Aluminised Steel to 1.00mm and material can be supplied cut to size.